 Enstorga Falcon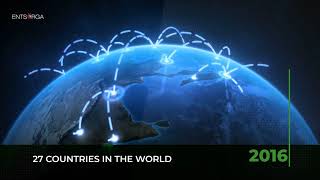 Entsorga 2018 SPA HD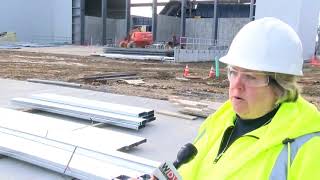 Entsorga 3176352 1200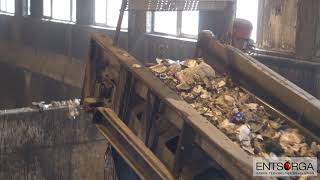 ENTSORGA BEE: THE STATE OF THE ART FOR MECHANICAL AND ORGANIC PROCESSING (BIODRYING) OF WASTE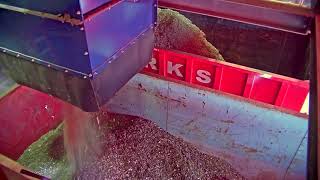 Entsorga West Virginia
Enstorga Falcon

Tecnologia proprietaria di Entsorga: separatore ottico di nuova generazione, alta risoluzione per la rimozione del PVC dal CDR, separazione riciclabili, analisi online.

Entsorga 2018 SPA HD

Fondato nel 1997 da Pier Paolo Cella Mazzariol (Presidente) e Gian Francesco Galanzino (Amministratore Delegato), il GRUPPO ENTSORGA, con sede a Tortona (Alessandria) e presente in Europa, Nord e Sud America ed Africa, è tra i leader nel settore delle green technologies e uno dei first mover nella progettazione e realizzazione di impianti per trattare biologicamente l'intero ciclo dei rifiuti e trasformarli in nuova materia ed energia rinnovabile, nel rispetto dei più alti standard di salute e sicurezza. Sostenuto da un continuo processo di Ricerca & Sviluppo, il Gruppo in oltre 20 anni di attività ha sviluppato tecnologie proprietarie brevettate, caratteristiche che lo rendono a pieno titolo una PMI innovativa, a sensi dell'Investment Compact. Oggi l'azienda fornisce servizi ad ampio raggio, dalla progettazione alla realizzazione degli impianti di trattamento dei rifiuti, fino a comprendere anche le attività di conduzione degli impianti stessi. In questa creazione di know-how a valore ambientale e ad alto rendimento si concretizza la green technology revolution attuata da Entsorga. Un approccio distintivo, che oggi la rende una best practice a livello mondiale, riconosciuta e apprezzata da quelle aziende, sensibili ed evolute, che hanno saputo veder nel rifiuto un'opportunità di crescita economica e responsabile.

Entsorga 3176352 1200

L'intervento di Emily Dyson, project manager di Entsorga West Virginia, sul network DVM.com a proposito dell'impianto in costruzione a Martinsburg.

ENTSORGA BEE: THE STATE OF THE ART FOR MECHANICAL AND ORGANIC PROCESSING (BIODRYING) OF WASTE

The Entsorga's patent and proprietary technology Bee is the best performing solution: a fully automated plant with single reactor, exceptionally environmental safe (no odors) and efficient. The exceptional odor control system makes the technology probably the best in the market.

Entsorga West Virginia

Nell'impianto di Trattamento Meccanico Biologico (MBT) di Martinsburg i Rifiuti Indifferenziati si trasformano in SRF, un combustibile solido secondario di alta qualita' e di elevato potere calorifico che per il suo alto contenuto di sostanza organica garantisce agli utilizzatori elevati risparmi di CO2. Il combustibile alternativo prodotto da Entsorga, rigorosamente standardizzato, in America è stato riconosciuto dall'EPA (Environmental Protection Agency), come Non Hazardous Secondary Material e viene commercializzato come commodity.